ABOUT LOFINA.
Since 2014 Lofina has been supporting courageous women to rebel against the norms of fashion.
Step by step, shoe by shoe. Bringing timelessly contemporary shoewear to the world.

Our shoes make a bold impact in terms of style, yet they are as light as a raven's feather. We pride ourselves on delivering
not only stunning designs but also a promise of exceptional comfort and fit. Whether it's for those special festive moments
or the ordinary everyday, our shoes are always there to accompany you on your journey.
With each new collection, we strive to challenge the boundaries and explore what lies ahead in the realm of fashion.
Every single one of our products are designed in Denmark and handcrafted in Italy. We believe in sustainability and prioritize
extraordinary quality as the starting point for each unique style we create. Our commitment goes beyond aesthetics; we go the
extra mile to ensure our footprint on the environment is as light as possible.
At Lofina, we dare you to embrace your individuality and express yourself freely. We encourage you to break away from the
conformity of mainstream fashion and forge your own path. It's time to showcase the world who you truly are and celebrate
the courage it takes to stand out from the crowd.
Join us on this exciting journey of self-expression and let our shoes become a statement of your personality.
With Lofina, you not only wear shoes but also carry a symbol of rebellion, confidence, and authenticity.
Step into our world, and together, let's celebrate the power of being unique.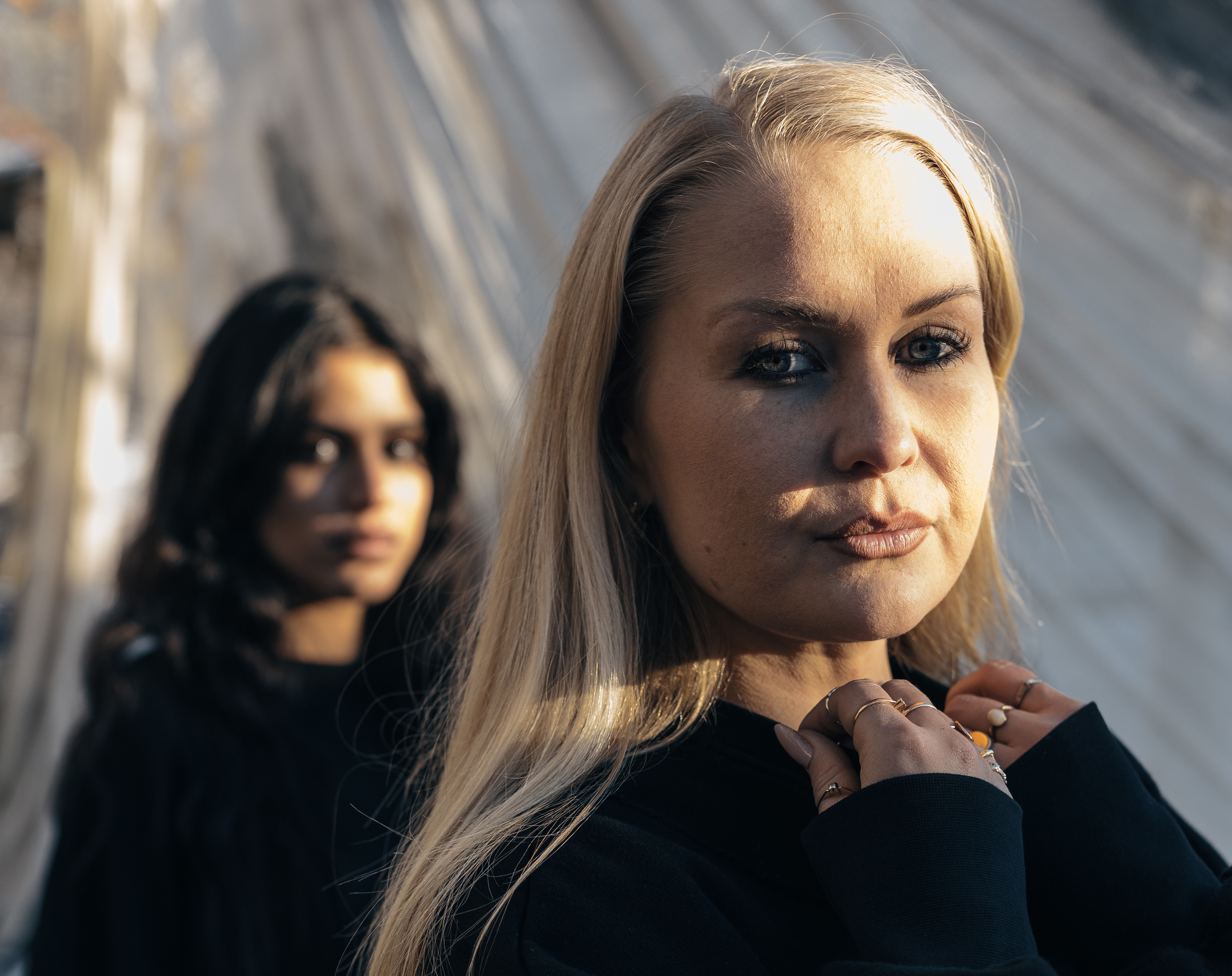 THE DESIGN FAMILY.
Lise-Lotte Svenninggaard has always loved details, quality and a perfect fit. This is what started the brand Lofina,
and this is what keeps it going. An uncompromising search on new designs mixed with comfort is the foundation
of all new collections which has been made. Together the family Svenninggaard is giving their take on real high quality footwear.

Lofina is a family owned business which never makes any compromises regarding quality. The company was founded by
Lise-Lotte Svenninggaard in 1996. Shortly after her husband Morten Svenninggaard joined the company.
Together the two have built a business from scratch, a business where quality and family feels are the main priorities.
Details, fittings and leather types will be added, adjusted or replaced, every single time a new collection is made. The two daughters
have been brought up while managing the business, and are now co owners of the company.
Sisse Amalie Svenninggaard is general manager of the office. Sofie Svenninggaard is co designer and general manager of the
Lofina concept store placed in Aarhus. Passion for each product, but also for the company is the most important thing for the family Svenninggaard.
To be able to create a product which makes sense all around is a success criteria that has always been kept.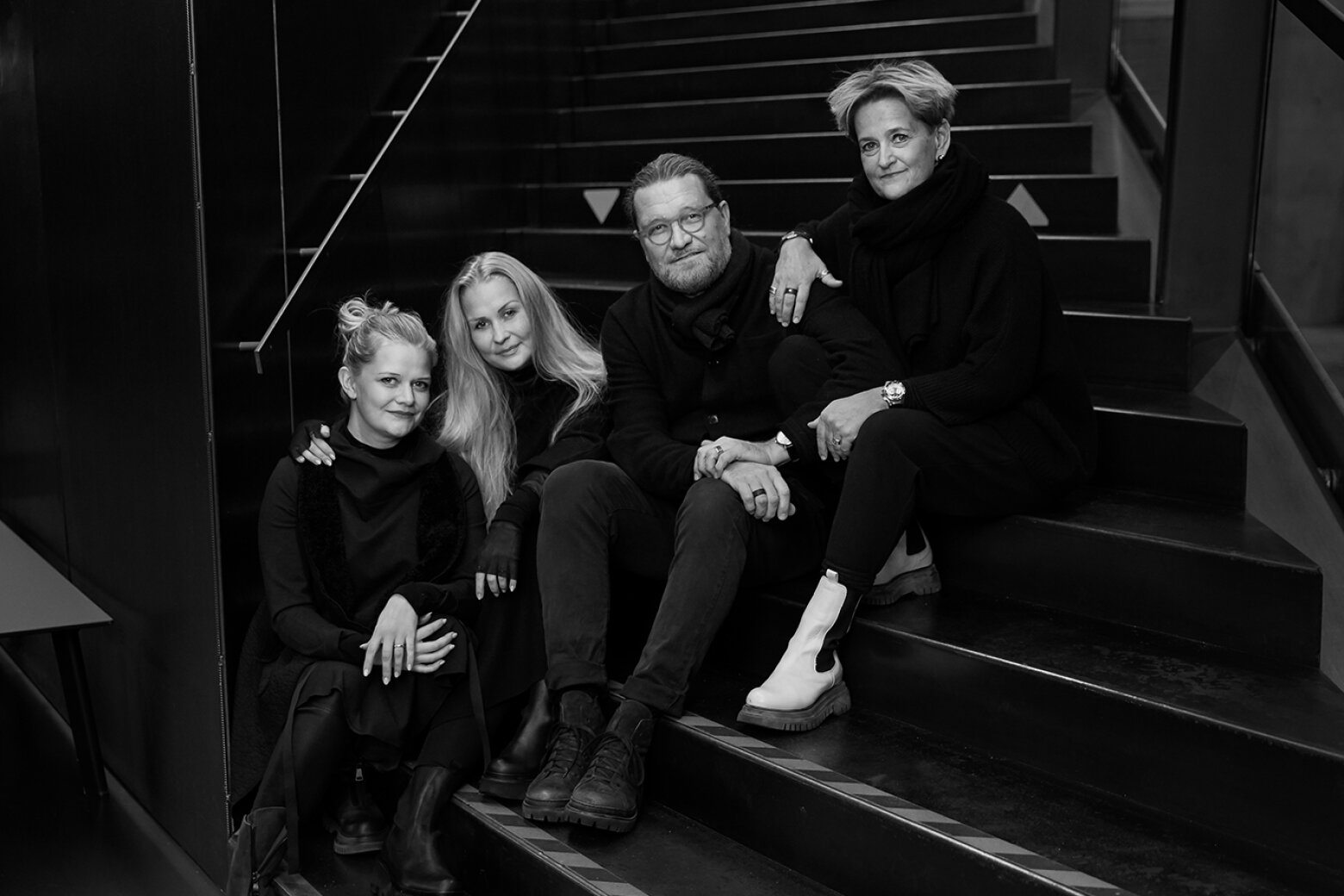 ITALIAN CRAFMANSHIP
RESPONSIBLE FAMILY BUSINESS.
All our shoes are carefully crafted by hand at a small family-owned factory in central Italy.
Every style is uniquely manufactured from exclusive core leather materials. Giving you extraordinary quality and a great fit.

Every single shoe in our collection is designed for you to express your style. Always with the experience of lightness and a comfortable
fit as an equal priority. For you to feel free and stand out in special moments and your normal everyday life.
We believe that a responsible world is built on close relationships with both people and planet. We are very aware that every step we
take as a business has an impact on the people and the world around us. That's why we have always inve- sted in collaborations with good
people and in leaving a positive and better footprint behind.
We really appreciate our close relationship to the family of experienced craftsmen in Italy. Their sewing work and unique polishing of the
leather is really like a work of art. Giving every single shoe its own unique appearance. Having our produc- tion such nearby is also giving
us unique flexibility and extraordinary opportunities.